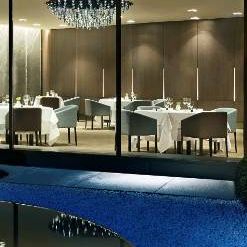 1. Aqua - The Ritz-Carlton, Wolfsburg
Modern Europees | Wolfsburg
Vandaag 3 keer gereserveerd
Chef de Cuisine, Sven Elverfeld, presents modern European cuisine of the highest standards in our signature restaurant AQUA. Well-known for his imaginative talents in creation of excellent dishes as well as for his aesthetic presentation, he was named Chef of the Year 2007 by the gourmet magazine...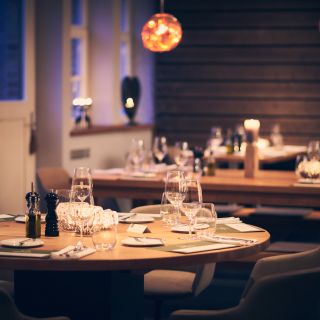 2. Wildfrisch Gutsküche
Modern Duits | Wolfsburg
Vandaag 2 keer gereserveerd
Es geht um die schönsten Dinge des Lebens: um gemeinsame Zeit, um puren Geschmack, um ehrliche Küche, um großartige Weine und um gute Produkte, deren Herkunft wir kennen und die wir wertschätzen.
Sie sind eingeladen zu einem gemeinsamen Streifzug durch Töpfe, Pfannen und Gläser,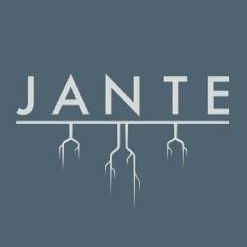 3. Jante
Modern Europees | Centrum
Vandaag 3 keer gereserveerd
At Jante you'll feel like you're dining in someone's home. Its menu includes creative dishes inspired by seasonal and fresh ingredients. Having an international flair, some menu items include veal, artichoke, duck, ribs, cabbage and vegetables enhanced with flavorful sauces. Every meal at Jante...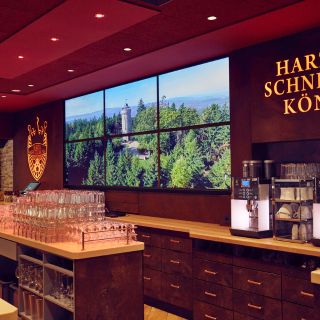 4. Harzer Schnitzelkönig
Steakhouse | Lautenthal
Vandaag 48 keer gereserveerd
Insbesondere sticht der super Service hervor!
5. Restaurant Handwerk
Globaal | Centrum
Das Handwerk ist ein Casual Fine Dining Restaurant mit offener Küchen, wodurch das zubereiten der Gerichte live mitverfolgt werden kann. In ungezwungener Atmosphäre isst man hier ein oft wechselndes Menü aus nachhaltigen Zutaten. Ausgewählte Weine runden das Gesamtbild ab. Wir freuen uns sehr...
Eten in de buurt van Nedersaksen hotspots